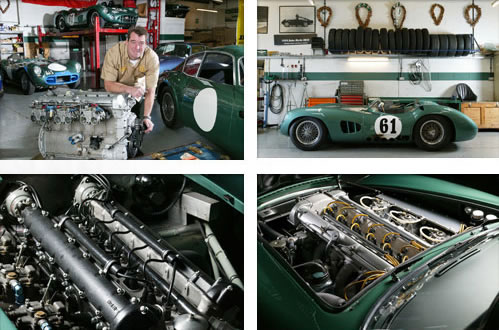 Engine Development
Our engine development expertise is recognised worldwide and we prepare not only race winning competition engines but standard re-builds for restoration to original specification and road use.
We specialise in 6 cylinder Aston Martin engines, using our in-stock components – blocks, cylinder heads, liners, pistons, all re-engineered for safety and durability. Engine development and build is always to an agreed specification with our clients to ensure that the finished engine fully meets our client's expectations and any race regulation. Meticulous assembly and attention to detail ensures that our engines perform – either on the road, in concours or competition.
Our client's endurance racing successes have proved that our engine development skills provide winning results.