WHAT A CLASSIC!
Every year the Silverstone Classic brings out stunning cars and the most competitive action and 2013 was certainly the best yet. With four Aston Martins under the care and attention of the Woodgate Team, the only concern was the changeable weather.
The atrocious weather on Saturday proved to be no problem for Robert Rawe and Mike Thorne sharing the Brands Hatch debut-winning DB4GT Zagato in the Gentleman (!) Driver's Race where they came home a credible 29th of 55 starters. The conditions were challenging and the competition very tough… well done Robert and Mike.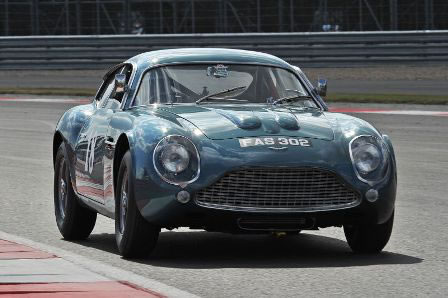 The DB4GT Zagato in the sunshine during practice on Friday

The RAC Woodcote Trophy Race always delights the crowd with grids swelled with D-Types, C-Types and some very spectacular driving. Mark Midgley and Chris Woodgate were also pretty spectacular in DB3/6 bringing the car home 1st in Class and 14th overall , 40 seconds ahead of the similar DB3 of Melling and Hall.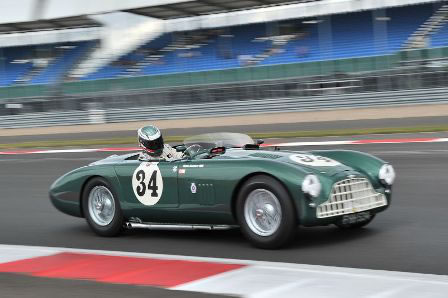 DB3/6 on route to 1st in Class in the RAC Woodcote Trophy Race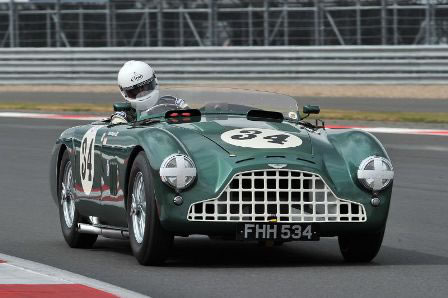 Chris enjoying the DB3 and the Silverstone GP Circuit
The DB4 combination of Robert Rawe and Kerry Wilson and 'Old Faithful', the DB MkIII of Jon Gross and Chris Woodgate were out together in the fabulous 50 minute RAC Tourist Trophy Race for Pre-63 GT cars. Excellent results were achieved in this highly competitive race by both with the MkIII finishing 31st, 4th in Class while the DB4 was 35th.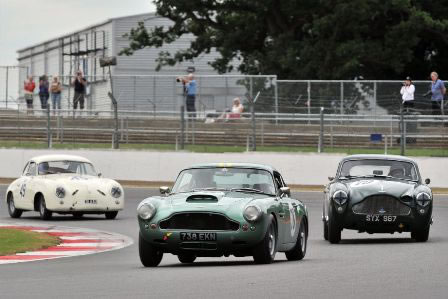 Rawe/Wilson DB4 and Gross/Woodgate DB MkIII pressing on in the RAC Pre-63 GT Race
(Photos: Tim Scott)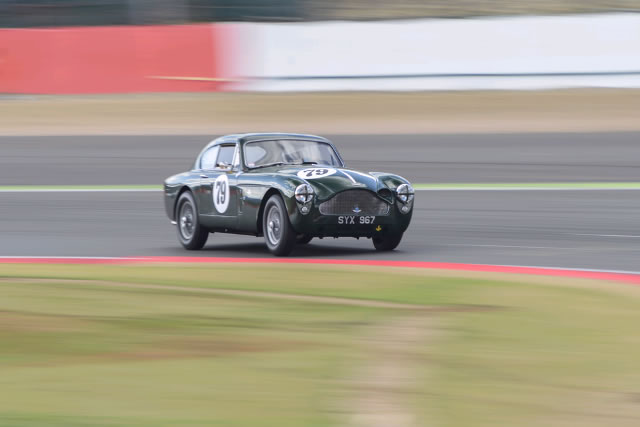 Great photo by John Retter of the understeering DB MkIII